| | | |
| --- | --- | --- |
| | Survey | |
If you have chosen the DELIGHT plan, you have the possibility to ask a few questions to HeedYou members. Survey will consist of a question and 4 possible answers. Question will appear before the advertisement is shown, so there is no point asking it about the website you are advertising. Use it to ask opinion of our members about any topic you'd like or collect some stats.
If the survey question you want to ask is not composed in English, you must use targeting and include only the countries which speak that language. In order to add a survey, click on "ADD NEW" button. Write your question in the "Question" field. It must be 60 or less symbols long. Then, add 4 answers, up to 40 symbols each, below. Once all fields are filled, you can save the survey by clicking on the "SAVE" button.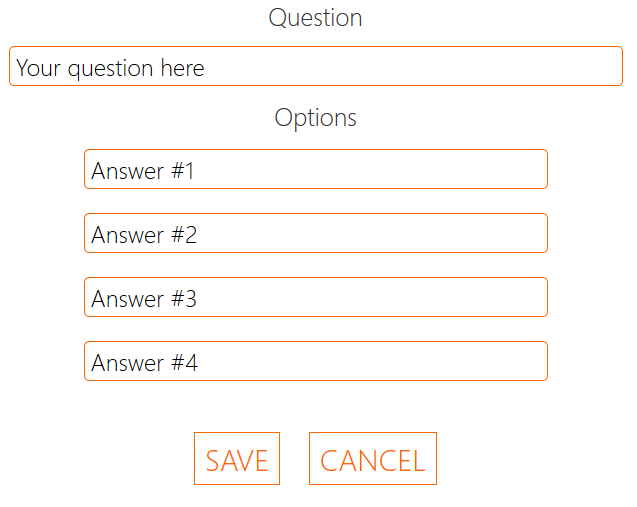 If you want to edit a certain survey, click on a small button with a pencil next to it to do it. Once you are done, click on the "SAVE CHANGES" button. If you want to delete a survey, click on a small button with a red cross next to it. If you have clicked on the "ADD NEW" or edit button and changed your mind, simply click on "CANCEL".
Once the advertisement is up and running, you can see how our members are answering your survey questions in the expanded stats page which you can open from the block of the advertisement on the "Advertise" page. At the bottom of this page you will see one chart for each of your surveys showing how many people have chosen a certain survey option.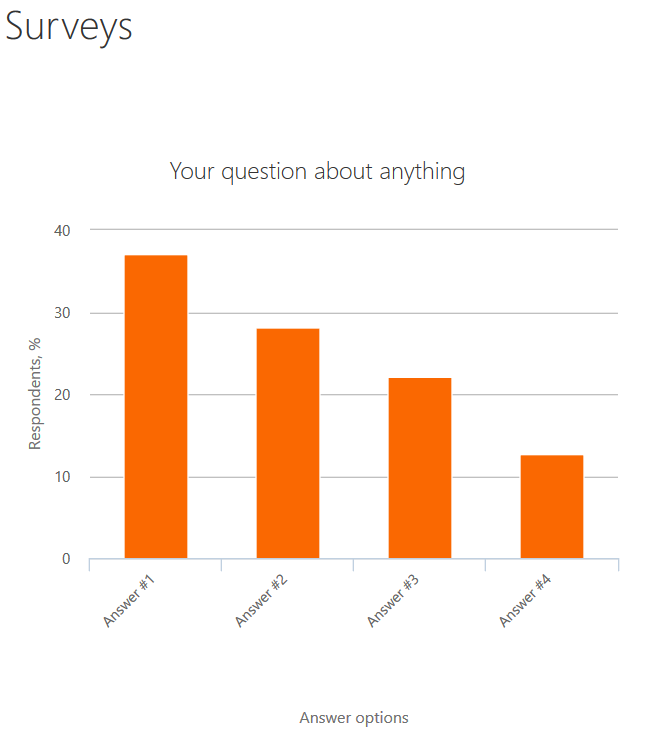 | | | |
| --- | --- | --- |
| | | |